It's officially the time of year when no one north of Georgia wants to leave their house. When it's cold out, who doesn't like getting cozy with a book next to a fire…or radiator if you're a Brooklynite like myself?
With this in mind — and because books are a great gift for the holidays — we built on the Definitive Summer Reading List for Startups and created a Winter Reading List. Although the title may be for startups, this list is really for any business person looking for some quality books to dive into.
We tapped our pool of incredibly smart friends to collect an excellent assortment of books that will keep you busy through the cold months — and maybe even longer– covering everything from marketing to growth, and running a business to habits and economics.
Let's dig in, shall we?
But first, my personal suggestion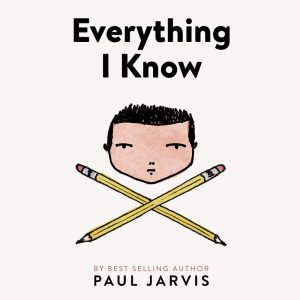 Paul Jarvis is a designer and one of my favorite writers on the Internet….and he has written books! So far, I've only read Everything I Know and it's pretty fantastic. Paul cuts to the chase in the most entertaining way and isn't afraid to share well…everything he knows. I especially admire his advice to focus on internal values over extrinsic rewards, such as money or fame in all areas of work. If you only read one section (which would be silly of you), make it the "Work is sacrifice" section in Book Two. Paul shares insight that all of us "too busy" people really need to hear.
Speaking of Paul, he suggested: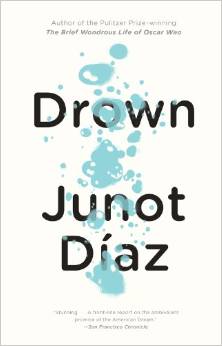 Noah said:
Morgan suggested:
Janet suggests:
Garrett added:
David says: Traction by Gabriel Weinberg and Justin Mares is a great read for anyone who wants a quick overview of all of the different growth channels that are out there today and a system for choosing the right ones for your startup.

Meghan said: I love Small Giants by Bo Burlingham. It profiles a handful of companies who focused on being great vs. huge (not that the two are mutually exclusive), looking at Anchor Steam and Clif Bar, for example. (Editor's note: Personally cannot wait to read this one!)
Sarah suggests The Circle by Dave Eggers "for some fiction that could be real life in our tech world soon."

I really loved Dataclysm by Christian Rudder. I'm a bit fascinated with the study of "trolls" and wished that chapter that touched on it has been longer. How will we will handle these folks over time. Issues of anger and identity playing out online are the juiciest aspects of online work to me.
Laura suggests Thinking Fast and Slow by Dean Kahneman is a solid pop psych/econ book.
Steli suggests:
Victor suggests:
Carrie says: I've been reading Predictably Irrational by Dan Ariely. Great book on the psychology of customer behavior and pricing for products/services.
The complete list
Your turn!
What book would you suggest for everyone to dig into this winter? Leave your suggestions in the comments below!